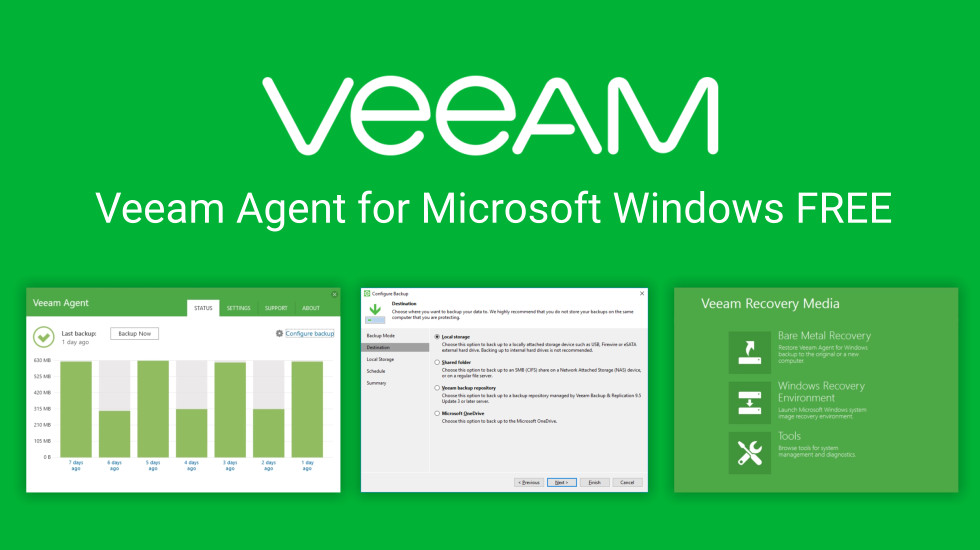 Backup standalone PCs using Veeam Agent for Windows for free
We are regularly deploying Veeam Backup & Replication at some of our medium/larger sized clients who have multiple virtual servers to backup. Veeam is a very powerful and flexible backup solution which has numerous advantages over the built-in Windows Server Backup feature.
Now Veeam's superior backup technology is available for backing up your own standalone PC for free and can backup to removeable media, network share, and Microsoft OneDrive. The recent inclusion of OneDrive as a backup destination allows seamless backup to the cloud, but only allows you to back up and restore your system state (backing up everything on your PC to OneDrive is available in the paid-for version).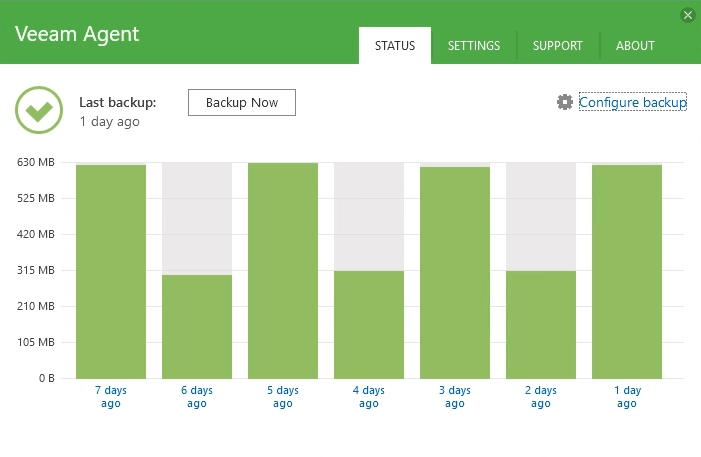 Veeam Agent for Windows has many advantages over the built in Windows System Image Backup feature:
Veeam uses flat files to store full and incremental backups instead of shadow copies which makes backups easily transferable. This removes the recurring problem of orphaned shadow copies invisibly eating disc space.
When backing up to a network share, you aren't limited to just one full backup – Veeam lets you store unlimited incremental backups on network shares.
Backups run faster and are deduped and compressed to save space.
You have full control over when full and incremental backups are run – Windows System Image Backup has hardcoded settings.
Backups can be triggered when you connect removable storage which will be automatically disconnected when the backup completes – protecting your backup data from CryptoLocker malware.
You have the option of creating a boot CD/USB drive to allow bare-metal restores.
Register and download your free copy here. If you are interested in taking advantage of the advanced server backup features contained in Veeam Backup & Replication, please get in touch.