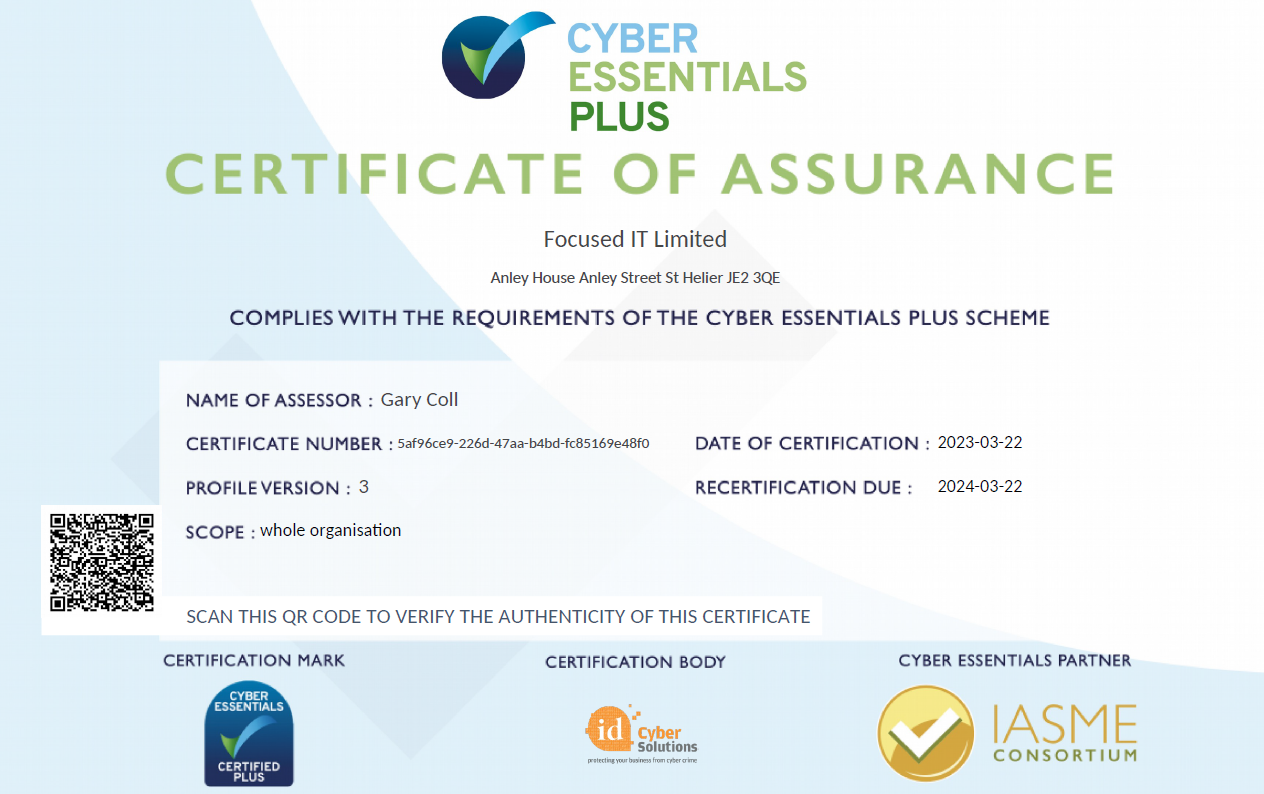 3 Years of Cyber Essentials Plus
In our continuous dedication to security both for ourselves and our clients, Focused IT are pleased to announce that we have passed Cyber Essentials and Cyber Essentials Plus certification for the 3rd consecutive year.
Cyber Essentials is a government backed and industry-supported scheme that helps businesses protect themselves against the growing threat of cyber-attacks and provides a clear statement of the basic controls organisations should have in place to protect themselves.
Gaining Cyber Essentials certification also enables organisations to showcase their credentials as trustworthy and secure when it comes to cyber security.
We have also reached Cyber Essentials Plus status which requires an independent assessment of security controls. This demonstrates that the required technical security controls have been successfully implemented.
Mark Watson, Managing Director at Focused IT has identified the significance of achieving the standard; " Being awarded the Cyber Essentials Plus certificate is a fantastic achievement for us. The Cyber Essentials Plus certification confirms our commitment to implement the very highest standards of data security in everything that we do."
For more information about the Cyber Essentials scheme please click here