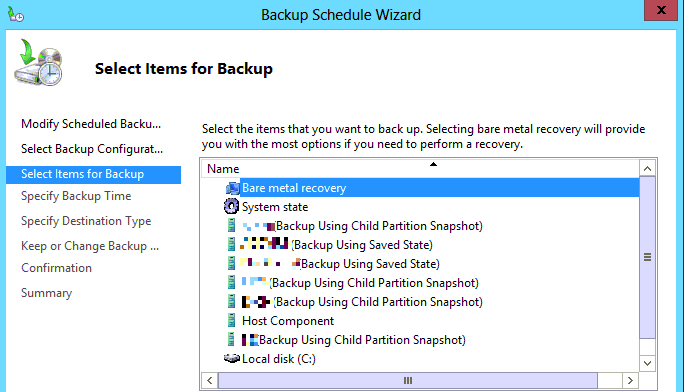 Migrating XenServer to Hyper-V 2012
In between moving to our new larger premises I thought I'd find time to migrate some virtual machines from Citrix XenServer 5.6 to Microsoft Hyper-V 2012, lowering costs and improving performance, this turned out to be relatively painless.
Step 1 – Build a Windows Server 2012 Hyper-V
I've got two HP ProLiant with a single RAID5 volume of 8x300GB giving just shy of 2TB storage, 72GB of RAM and 2 6 Core Xeon 2.67GHz processors giving 25 logical processors, not a bad bit of kit at all, one will be live the other will be configured with Hyper-V replica.
Started off by installing Windows Server 2012, configured a team of 6 gigabit network adapters, installed Hyper-V role, Windows Backup and BitLocker.  This allows us to backup from the host to externally attached encrypted storage, Windows backup in 2012 is child aware so my newer guests will use the child snapshot the older ones will have to use saved state.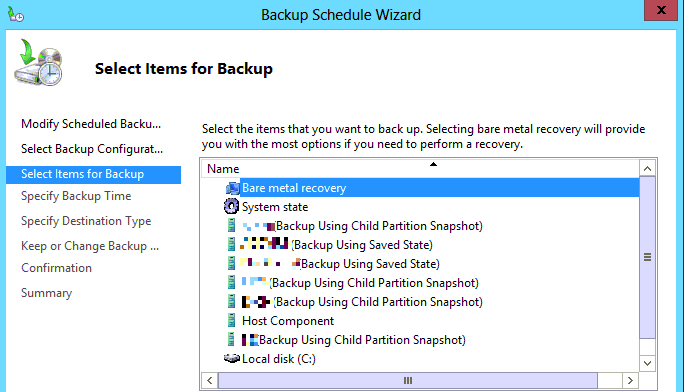 Step 2 – Migrate XenServer Guests
Next I installed XenCenter on the host and shutdown the guest servers and used the Export Appliance Tool
This allows you to export the guests to OVF Appliances, which comprise of a VHD and a configuration file.  I exported these to a temporary storage location as the next step was converting the VHDs to VHDX files.
Step 3 – Convert VHDs and create VMs
Once the export had finished I converted the VHD files to VHDX and created virtual machines for each of the guests I'd exported.  Once created I booted up each guest, removed the 'Citrix Tools for Virtual Machines' and installed the Hyper-V Integration Services.
Summary
There were some hurdles to jump in the process, at one point the Citrix XenServer disk space filled up and I got "The underlying Xen API is not running. This console will have reduced functionality. Would you like to attemt to restart xapi?" which was rather worrying, but issuing a DF -h in Linux highlighted the lack of space and I was then able to mount a USB drive and MoVe the log files from /var/log, reboot and all was well, phew!!
Overall though the process was fairly painless, just took some time to export the 1.5TB of data and convert it.  The cost saving from switching to Hyper-V in conjuction with the improved features are going to be a winner.
Now I better finish moving offices 🙂