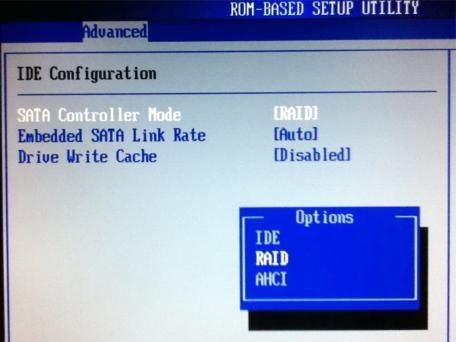 Configuring RAID on HP Proliant MicroServer
At Focused IT we deal with all sizes of business – from hundreds of users across multiple sites, to small offices with a couple of users. For the smaller businesses we have been installing Windows Small Business Server 2011 Essentials on HP ProLiant MicroServers which are then configured to talk directly to Microsoft's Office 365 service which provide the Exchange email from the cloud.
One gotcha when setting up a HP MicroServer is working out how to use the built-in RAID controller to mirror two identical hard discs. From first boot it does not appear to support RAID, but this needs to be turned on in the BOIS first.
1) Boot into the BIOS by pressing F10
2) Go to the 'Advanced' tab and navigate to the 'IDE Configuration' menu item. Change this from 'IDE' to 'RAID'.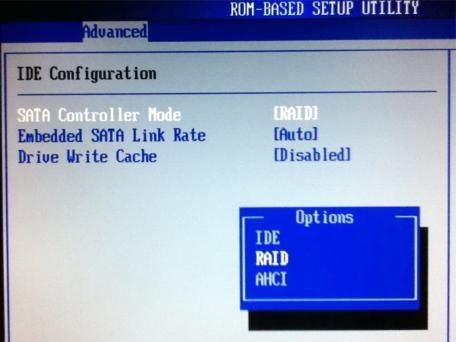 3) Save changes and reboot. Watch out for the RAID configuration menu and press <Ctrl>-F to configure.
4) On the menu select 'LD View / LD Define Menu…. [2]'. Press <Ctrl>-C to configure the discs accordingly and save your settings.
5) All done! As you can see, I have set up 2x 1TB drives with RAID 1