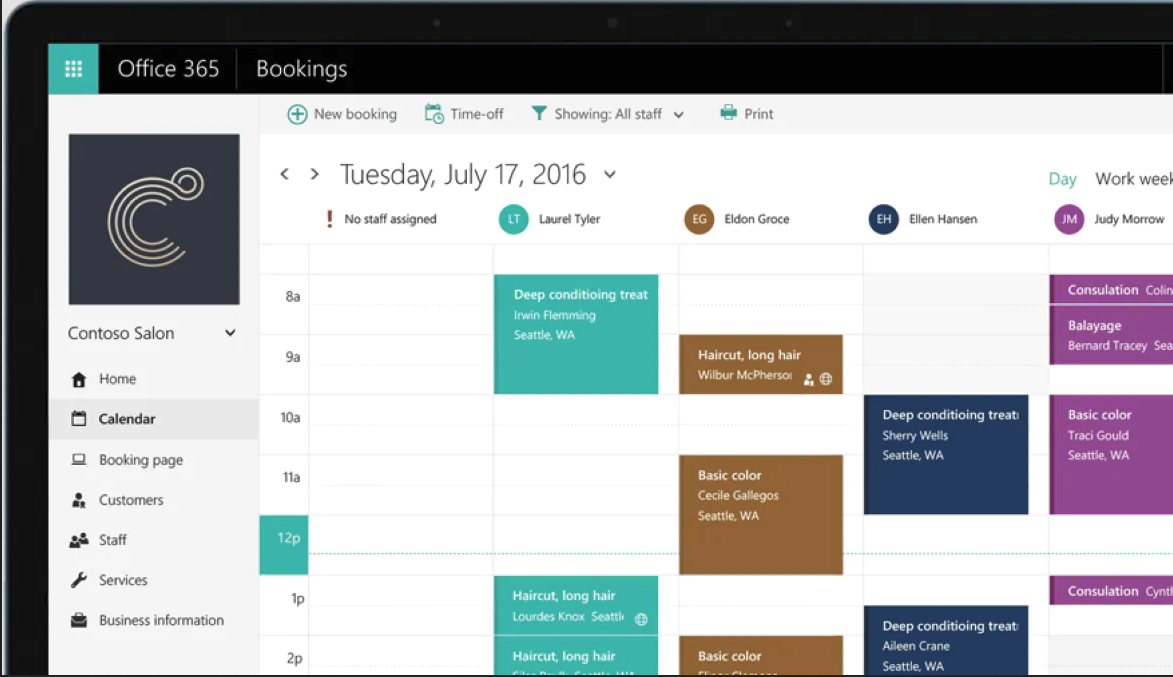 Using Microsoft Bookings to get my hair cut
I'm sure many will agree with me when I say "I NEED a haircut now", unfortunately a lot of the barbers aren't geared up for the changes they're going to have to make to implement an appointment based service.
I know the barbers I use, the wonderful Fellas, are struggling getting their appointment system up and running, so that made me think, how hard could it be.
I already knew about Microsoft Bookings, but hadn't had the need to explore it in any anger, so I did a bit of research and came across this post:
https://afrait.com/blog/mastering-common-challenges-in-office-365-part-10-microsoft-bookings-en/?fbclid=IwAR36cJ4iSBZv8TMJVCNwy68P9cnMyfDRk-4OVsRh5lk4b_VuHnR9leXLOyM
I then used one of the demo environments Microsoft Partners can spring up and set a demo site, got it all configured and tested, all within an hour.
Unfortunately my Fellas have already committed to someone else, but it was a good learning experience
You can have a play as a punter here: https://outlook.office365.com/owa/calendar/FellasBarberShop@M365B578846.onmicrosoft.com/bookings/
Customers get notification emails with appointments they can put in their own calendar, they can cancel or change if needed.
Customer view for booking looks pretty good: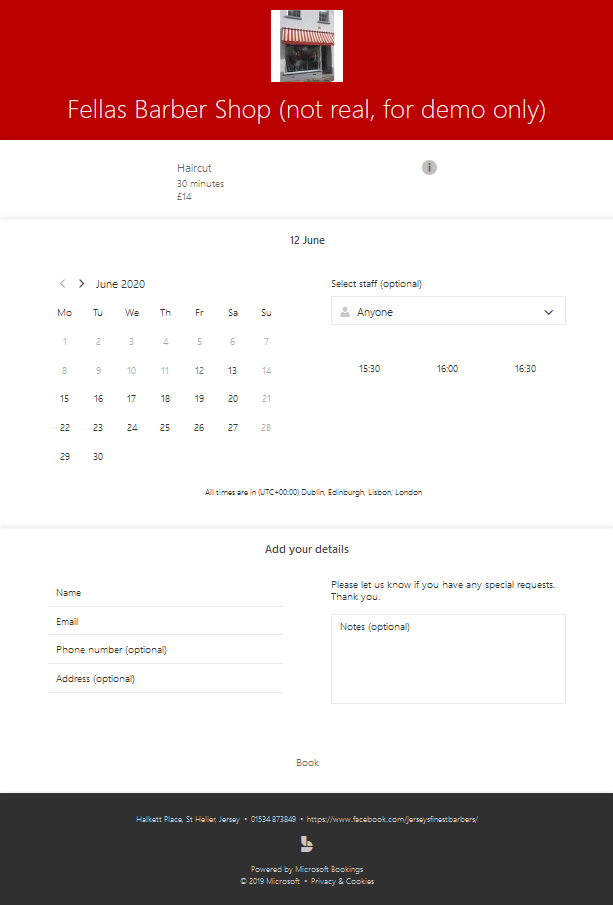 On the admin side you it looks good too
Setup Business Information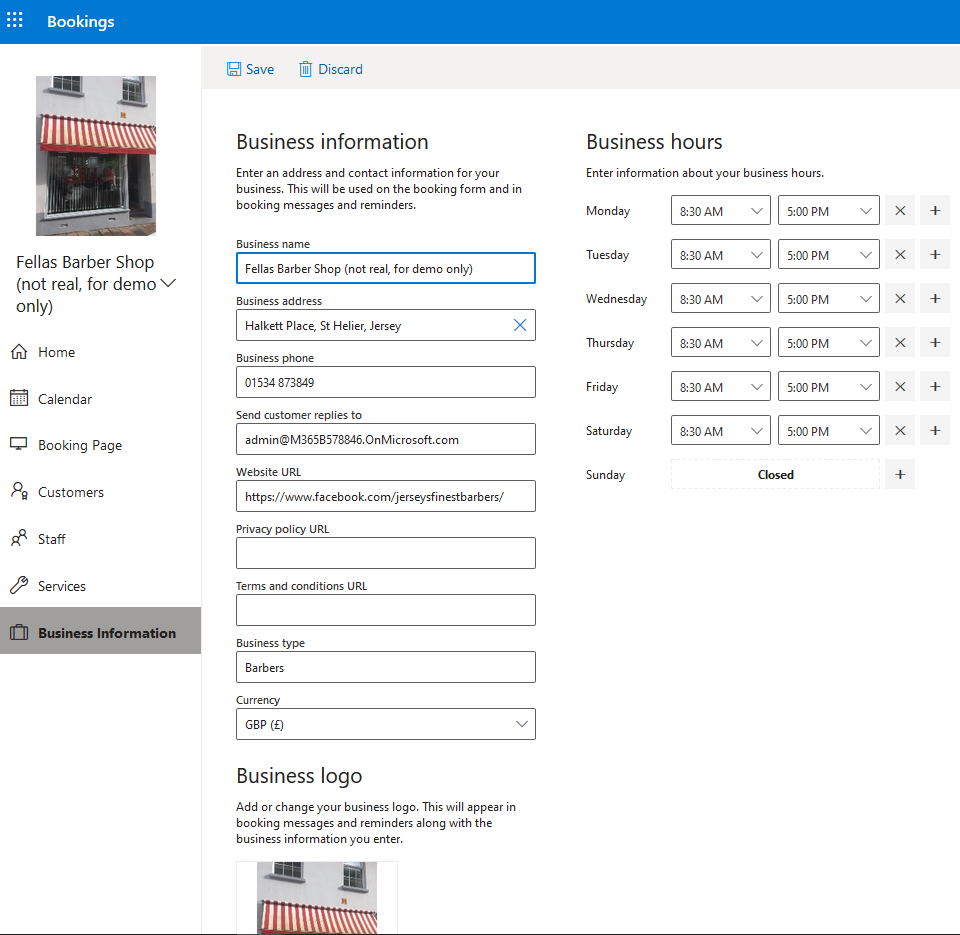 Setup the staff, with their own schedules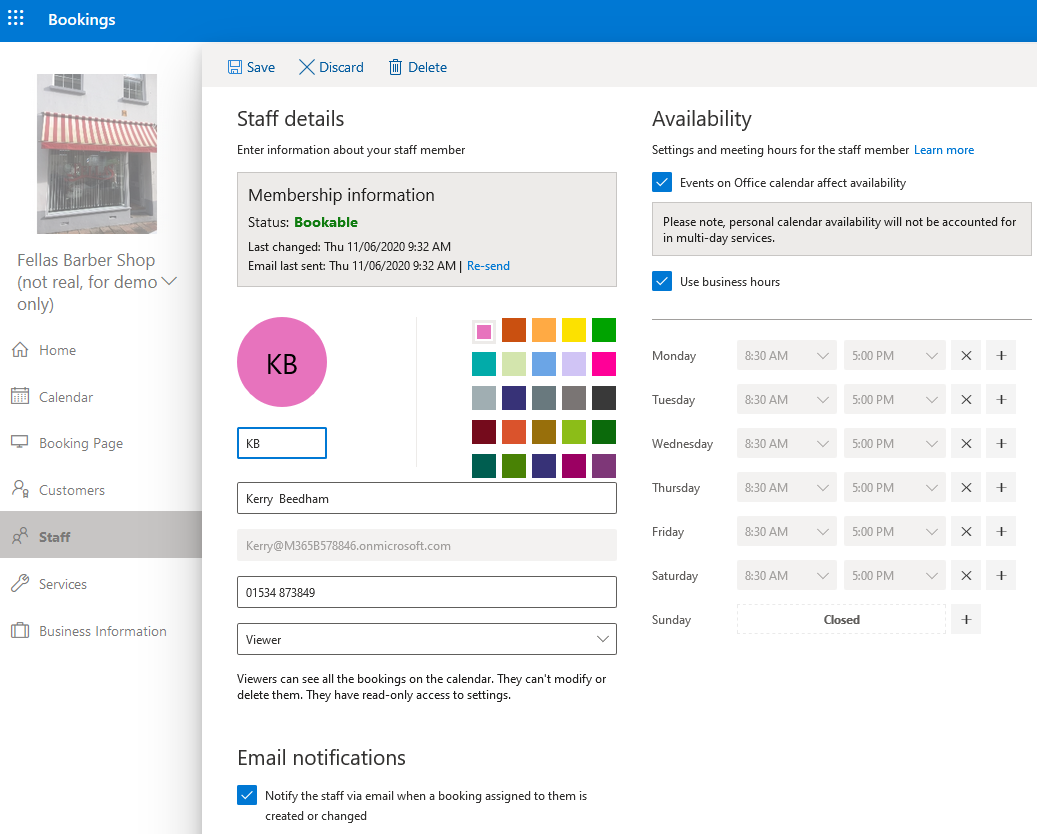 Setup the services you provide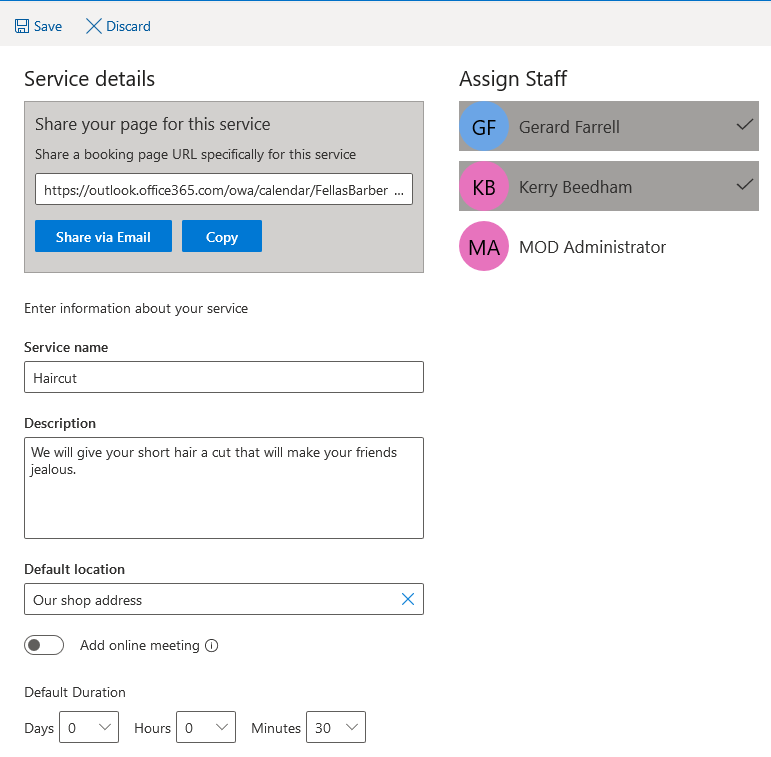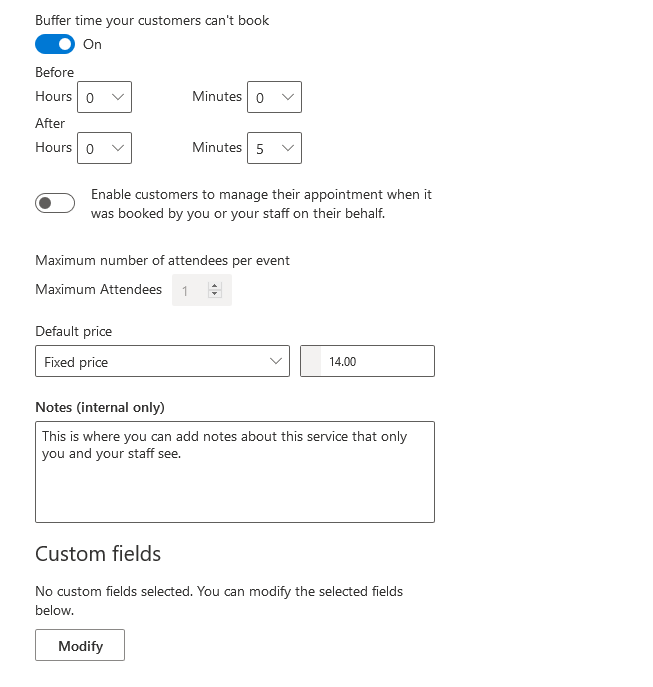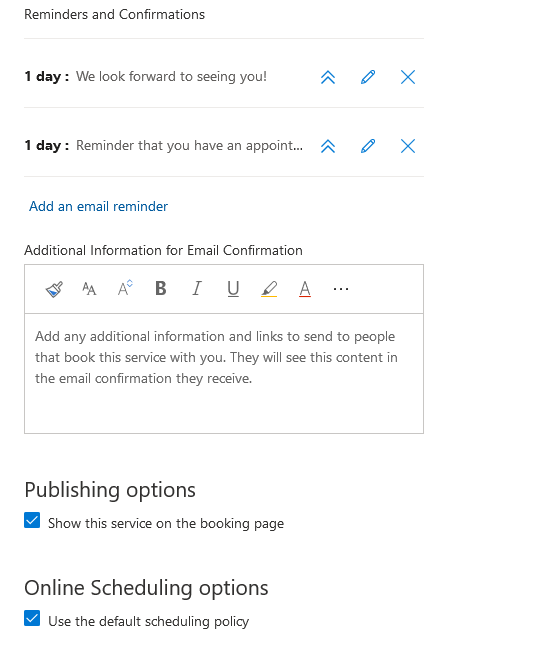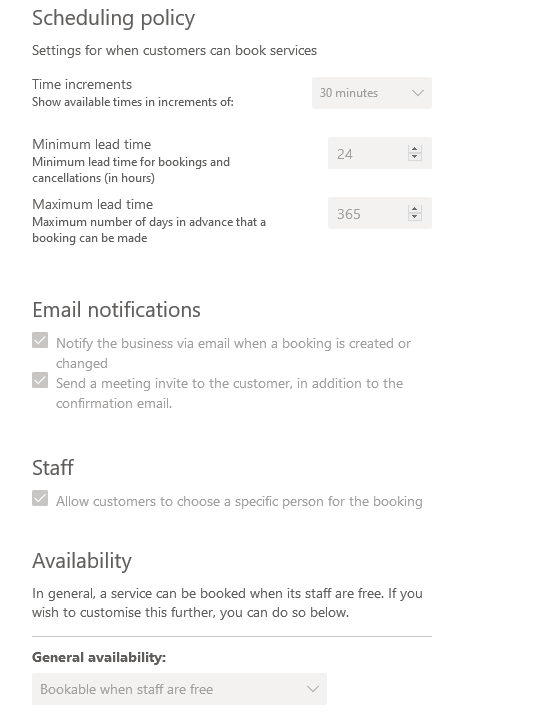 See a summary