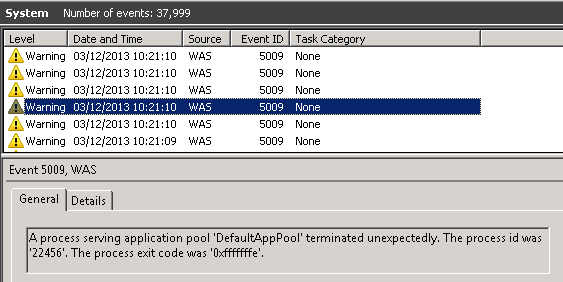 Second Opinion Saves Time and Money
We were asked by an independent consultant to provide a second opinion for a small business that were being told by their IT provider, a large reputable company, that they needed to rebuild their server to resolve some IIS corruption which was preventing Remote Desktop Gateway and Outlook Web App from working.
We took a look and within an hour had traced the issue down to incorrect permissions on C:WindowsSystem32INetSrvConfigSchema, how did we get there? …
They were getting lots of errors from WAS with event ID 5009 where the DefaultAppPool was terminating unexpectedly along with IIS-W3SVC-WP with event ID 22763 again complaining that the worker process failed to initialize correctly.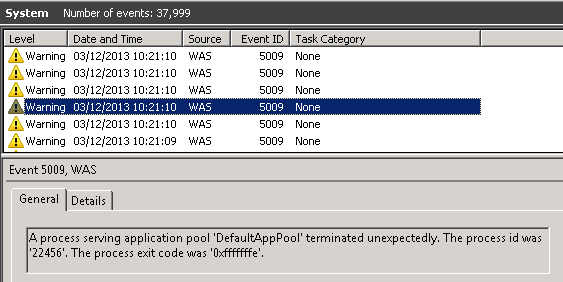 Researching on the internet I came across lots of articles but the one pointing me in the correct direction was http://forums.iis.net/t/1168897.aspx, so I downloaded and ran ProcMon from SysInternals and configured it to filter out results of ACCESS DENIED, which highlighted the permissions issue on C:WindowsSystem32INetSrvConfigSchema.
I compared to a good system and granted Users Read & Execute permissions to the folder and sure enough Remote Desktop Gateway and Outlook Web App started working again.
Now all we have to do is undo some of the changes made to try and resolve this, but as the client is now on our "Unlimited IT Support" contract it will give our techies chance to spend time on the problems without the client incurring large costs.
Bigger isn't always better.