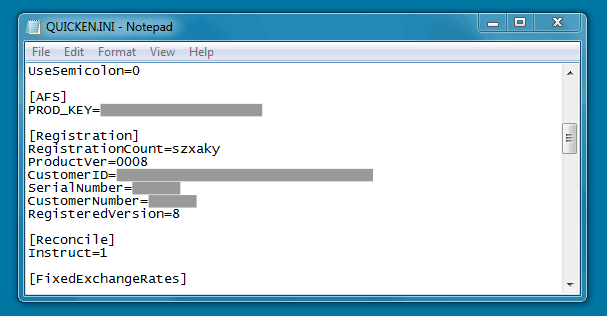 Transferring Quicken 2000 to a new PC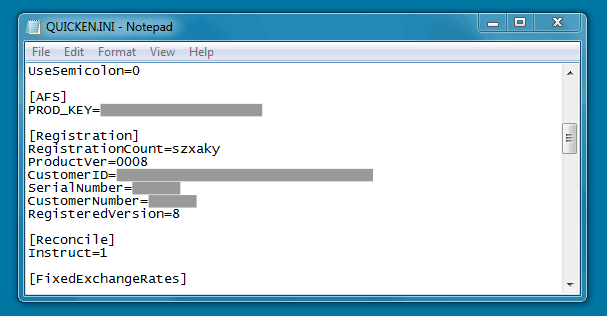 We recently replaced a client's aging Windows 98 PC which was running an unsupported version of Quicken 2000. The client still had the Quicken installation CD, but had unfortunately lost the registration details. After installing Quicken on the new Windows 7 PC it warned us that Quicken would only run for a limited number of times unless the registration key was entered.
Thankfully quicken saves the registration details in a settings file called 'QUICKEN.INI' which lives in the 'C:WINDOWS' folder. This file can be copied to the same location on the new computer and Quicken will then work fine.
To fix window redrawing issues we had to amend the Quicken shortcut to 'Disable desktop composition' under the 'Compatibility' tab.