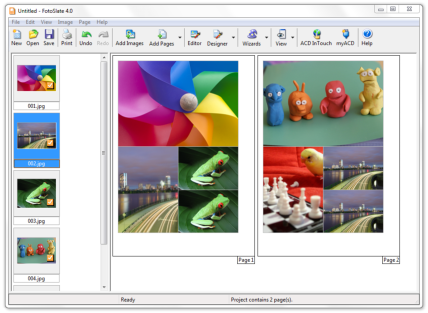 FotoSlate – saved our client time and money
From time-to-time our clients ask us to recommend software that will solve a particular problem. This post will detail one such recommendation required by a chartered surveyor who needed to regularly print off large numbers of photographs in a uniform way, but have the flexibility to tweak individual pages by adding annotations.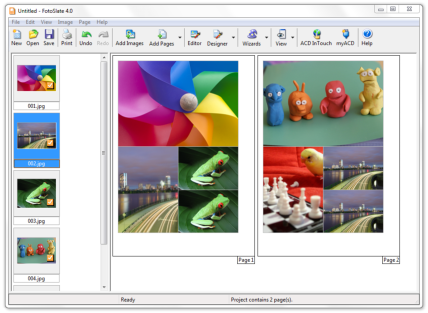 After some searching around I found a great application called FotoSlate4 by ACDSee. This versatile app allows you to quickly print large numbers of photos by importing them into pre-defined templates which can be configured to display filenames, photo date/time and other meta-data. After installing and setting up a custom template our client was able to reduce a job that would sometimes take a couple of hours to around 15 minutes.