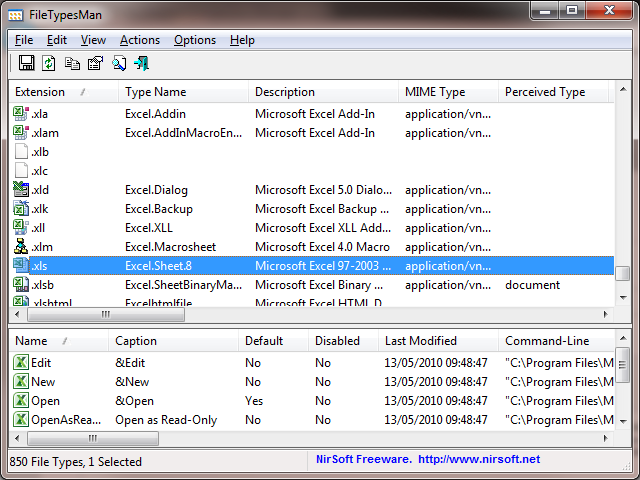 Stop Internet Explorer opening Office Documents in Windows 7
If Internet Explorer is insisting on 'hosting' Office documents for you when you'd rather have them open in their respective Office Application then you used to be able to change this in the File Associations Advanced Edit as per How to configure Internet Explorer to open Office documents in the appropriate Office program instead of in Internet Explorer, but this doesn't work in Windows 7 as you don't have Advanced Edit.  So to save you from doing all the registry entries you can use a free tool from NirSoft called File Types Manager.  In my case it was an Excel document so to resolve this I downloaded and extracted File Types Manager, then ran it and scrolled down to .xls: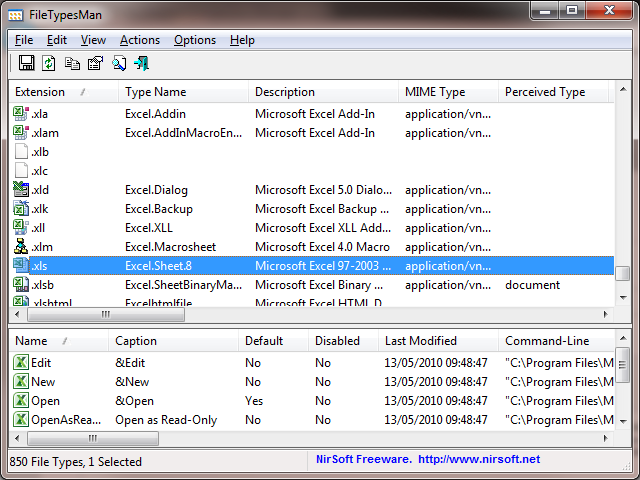 Double-click the line and then check the box 'Don't open inside a Web browser window' and click OK.